We are operating at reduced capacity due to COVID-19 Alert Level Three restrictions. Please only call our 0800 number if someone is at serious risk of harm or has been seriously injured, become seriously ill, or died as a result of work.
For other notifications please complete our online forms at Notify WorkSafe.
SafePlus is a health and safety improvement toolkit for businesses and other organisations, launched in 2017. It was developed jointly by WorkSafe New Zealand, ACC and the Ministry of Business, Innovation and Employment (MBIE).
SafePlus offers a Government-endorsed model of what 'good' health and safety practices and performance look like, to support any organisation in understanding their current practices – and initiating positive and ongoing change. It was designed with input from New Zealand industry and tested with over 90 businesses.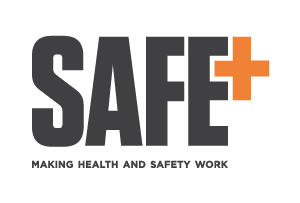 SafePlus enables in-depth conversations that include people at all levels of the organisation. These conversations can help to reveal for any organisation what might help – and what gets in the way of – working in ways that are healthy and safe. The SafePlus toolkit supports organisations in developing a culture that includes everyone's health and safety practices and ideas, to build collective ownership of performance.
Describing good performance
Each of the SafePlus tools looks at three key elements of health and safety: leadership, risk management and worker engagement. Behind these elements are ten performance requirements, each using indicators written for SafePlus, to describe an organisation's health and safety capability in relation to a maturity scale. Rather than having a compliance focus, SafePlus assessments identify the organisation's current health and safety maturity stage – developing, performing or leading – and provide a way to move forward, with tailored guidance from health and safety experts.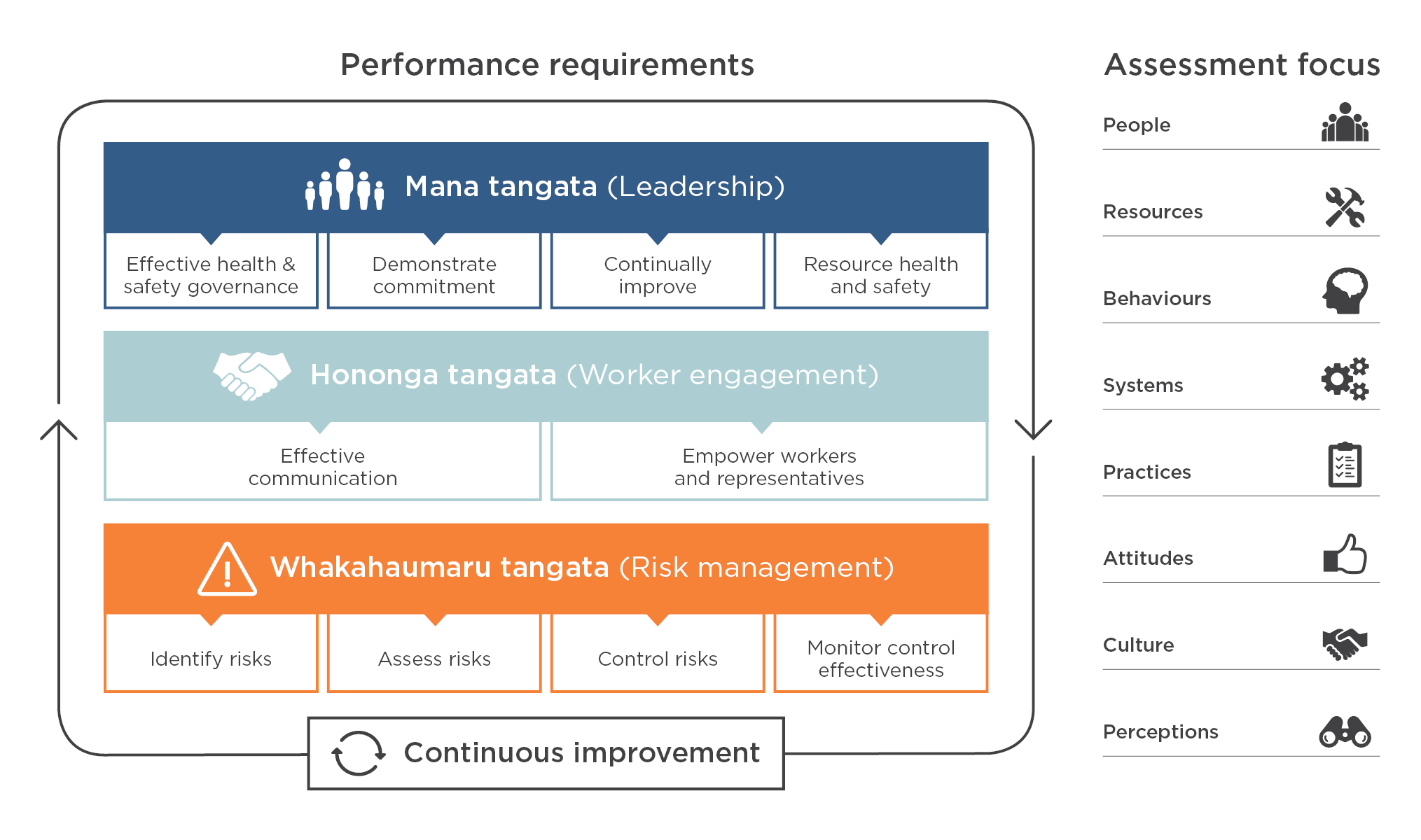 Choose how you want to use SafePlus
The SafePlus toolkit has three options for businesses. Choose what works best for your business – or use them all:
Onsite Assessment and Advisory Service – led by independent SafePlus accredited health and safety professionals.
Online Self-Assessment Tool – create a health and safety survey using the tool, to self-check current practices and receive guidance tailored to the survey responses.
Free Resources and Guidance – to support businesses in leading their own 'deep slice' risk assessments using the SafePlus process.
SafePlus is free online, while the Onsite Assessment and Advisory Service is led by an accredited assessor, with a negotiated fee for their services.
More information on how SafePlus works:
SafePlus general overview
SafePlus accreditation guide
SafePlus will help you improve your health and safety performance in many ways.
There are a range of benefits for your workers and business
Worker benefits
Helps reduce the likelihood of workplace accidents and illness.
Can support worker behaviour change.
Reduces the financial burden and social impact of health and safety failure.
Improves confidence that they'll be safe and healthy at work.
Lets them know their employer takes health and safety seriously and has their best interests in mind.
Supports the professional development of health and safety representatives in a business.
Business benefits
Helps reduce workers' time off work, reducing your costs.
Improves productivity due to safer, healthier, happier workers through an improved health and safety culture in your business
Helps avoid the consequences and cost of workplace accidents and harm.
Increases your business confidence about how well you are managing your health and safety risks.
Boosts your reputation as an employer of choice.
Gives you confidence that you're following a credible, Government-approved standard.
Provides an independent and qualified view of current health and safety performance.
Guidance links and advice support continuous development.
Shows leadership in health and safety within industry and wider community.
Government benefits
Drives improved health and safety culture in New Zealand.
Reduces workplace illnesses, accidents and fatalities.
Reduces health costs from workplace injuries and illnesses.
Creates a more productive and efficient workforce to help drive the economy.
Contributes to reducing workplace fatalities and injuries by 25% by 2020.
Contact us