A truck driver was knocked unconscious while he was attempting to free a piece of wood jammed between the dual wheels of a logging trailer unit.
Circumstances
The driver was attempting to remove the piece of wood when the tyre blew out, causing an injury to his head.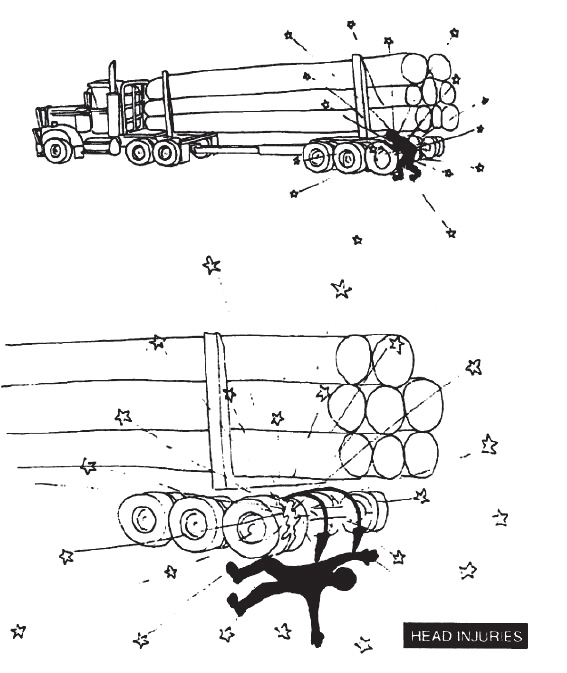 Investigation
The investigation determined that the accident was caused by:
a piece of wood possibly picked up on a logging skid site
travelling some distance with the wood lodged between the tyres, causing damage to the tyre
attempting to remove by hand.
WorkSafe New Zealand advice
Place a bar between the jammed object and the wheel hub and drive the truck in the appropriate direction.
To which industries/sectors or matters will this information be relevant?
Forestry
Mobile plant
Transport

Published: December 2010. Updated August 2017.


While this bulletin has not been updated to reflect current work health and safety legislation (the Health and Safety at Work Act 2015 and regulations), it may still contain relevant information and practices to keep workers and others healthy and safe. Please read this guidance in conjunction with all relevant industry standards that apply to you as a PCBU. This guidance will be progressively reviewed and either updated, replaced with other guidance, or revoked.