A tree faller was fatally injured when he was struck by a leader in a radiata pine clear-felling operation.
Circumstances
A leader had been partially supported by a tree felled previously and was then weakened further when it was struck by the head of another tree.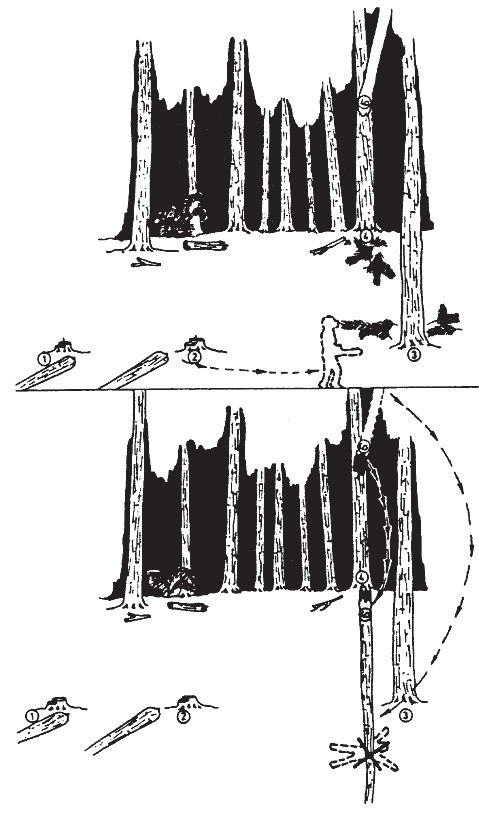 Investigation
The tree faller was an experienced logger and should have noticed the weakened leader. However, debris near where the leader broke would have made detection difficult from the ground.
WorkSafe New Zealand advice
Ensure that all overhead hazards created as a result of tree felling operations are identified, isolated and eliminated prior to conducting work in the area.

Published: October 2010. Updated August 2017.


While this bulletin has not been updated to reflect current work health and safety legislation (the Health and Safety at Work Act 2015 and regulations), it may still contain relevant information and practices to keep workers and others healthy and safe. Please read this guidance in conjunction with all relevant industry standards that apply to you as a PCBU. This guidance will be progressively reviewed and either updated, replaced with other guidance, or revoked.