A Tree Faller was seriously injured when trimming a log that had been felled across a gully.
Circumstances
The log being trimmed by the tree faller was moved by the skidder as it was extracting a drag close by. This movement caused the faller to lose his balance and he fell off the log onto the rotating chain of his chainsaw.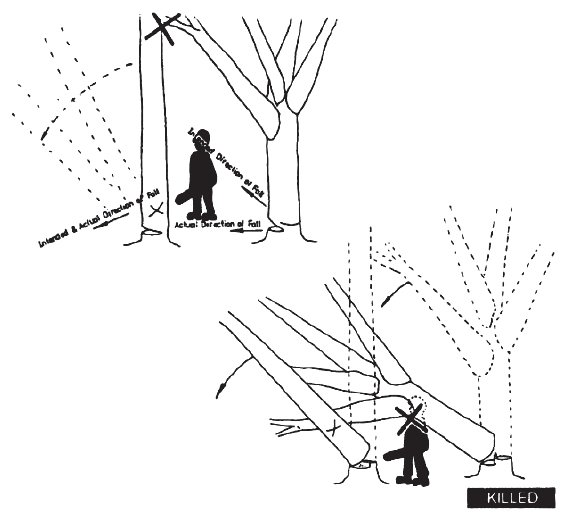 Investigation
The skidder was working too close to the faller and both workers could not see each other properly because of the undergrowth.
The tree faller's left arm was severely lacerated and he now has a permanent disability.
WorkSafe New Zealand advice
Ensure all operational (extraction and tree felling) plans are clearly discussed and understood prior to the start of work, particularly when -machinery is involved.
This should be part of the site-specific hazard identification and management process employed by the company.


Published: October 2010. Updated August 2017.


While this bulletin has not been updated to reflect current work health and safety legislation (the Health and Safety at Work Act 2015 and regulations), it may still contain relevant information and practices to keep workers and others healthy and safe. Please read this guidance in conjunction with all relevant industry standards that apply to you as a PCBU. This guidance will be progressively reviewed and either updated, replaced with other guidance, or revoked.