Energy Safety reminds electrical workers involved in switchboard installations to ensure that all electrical connections in switchboards are correctly terminated and double checked for correct clamping of conductors.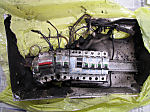 The switchboard damage that has occurred in each of these incidents appears to be consistent with a loose connection. There has been substantial fire damage to a number of the houses involved as result of these incidents. We need to avoid these incidents occurring.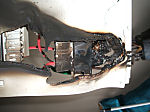 Natural movement overtime can also occur in buildings and homes through heating, door movement and the like, potentially causing electrical components to work loose. Electrical workers should keep this in mind when performing any electrical work and consider a quick check of the switchboard as part of the service delivery.
Advice to homeowners
Energy Safety recommends that the homeowner carries out visual checks at regular intervals. Look out for any signs of heat discolouration (scorching or burn marks).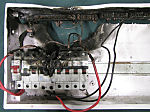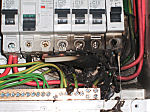 Also be aware of:
Lights flickering abnormally or a number of electrical appliances not functioning correctly.
Any strange smells associated with the switchboard or operation of electrical appliances.
Any strange noises, such as arcing or crackling sounds.
If any of these indications present themselves then immediately isolate the power by turning the main switch off and contact a registered electrical worker to have your electrical installation checked.
Modern domestic switchboards are also fitted with a Residual Current Device (RCD). An RCD is fitted with a test switch which allows the home owner to check the operation of the RCD. Various manufacturers' instructions suggest a monthly test should be carried out for this type of RCD test.