A skid worker was injured after being run over by a skidder.
Circumstances
An inexperienced skid worker was run over by a Clark 666E skidder as it was reversing across a skid site.After pulling a drag of logs on to the new skid, the operator reversed the skidder.
Unknown to the operator, a new skid worker had moved onto the skid to start his chainsaw. With only three days' experience, he wasn't accustomed to the general movement of workers and machines around a skid site and had placed himself in a dangerous position.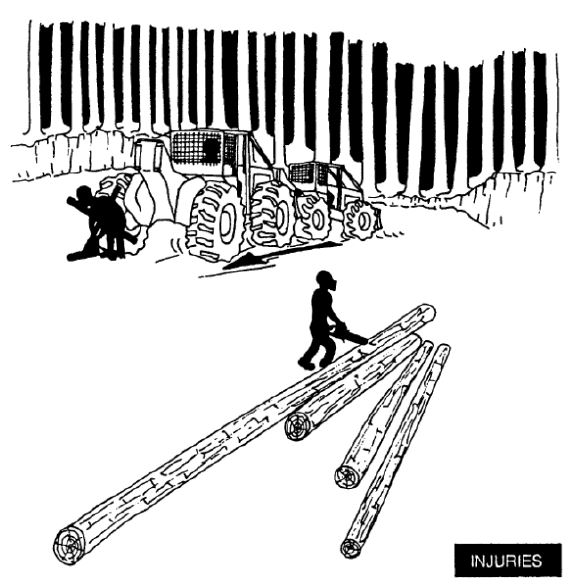 Investigation
The investigation determined that:
the new skid worker lacked experience and training and was unfamiliar with operations
the skidder operator did not make sure the area was clear before reversing.
WorkSafe New Zealand advice
Employers must ensure that all workers are properly supervised, instructed, trained or under training for the work they are required to perform and informed about the dangers or hazards involved in their jobs.
To which industries/sectors or matters will this information be relevant?

Published: December 2010. Updated August 2017.


While this bulletin has not been updated to reflect current work health and safety legislation (the Health and Safety at Work Act 2015 and regulations), it may still contain relevant information and practices to keep workers and others healthy and safe. Please read this guidance in conjunction with all relevant industry standards that apply to you as a PCBU. This guidance will be progressively reviewed and either updated, replaced with other guidance, or revoked.