A 42-year-old skid worker received a serious injury when a log swung round in an arc and hit him. His ribs were fractured and lungs punctured.
Circumstances
The skidder operator released the drag of five logs. The skid worker was unable to release two of the logs. He signalled the operator to pull these logs forward and back off.
The skidder operator tensioned the rope backed up over the logs and strops. He then drove forward and turned the machine, causing a log to strike a stationary log which swung and hit the worker, who was moving forward to unhook the logs.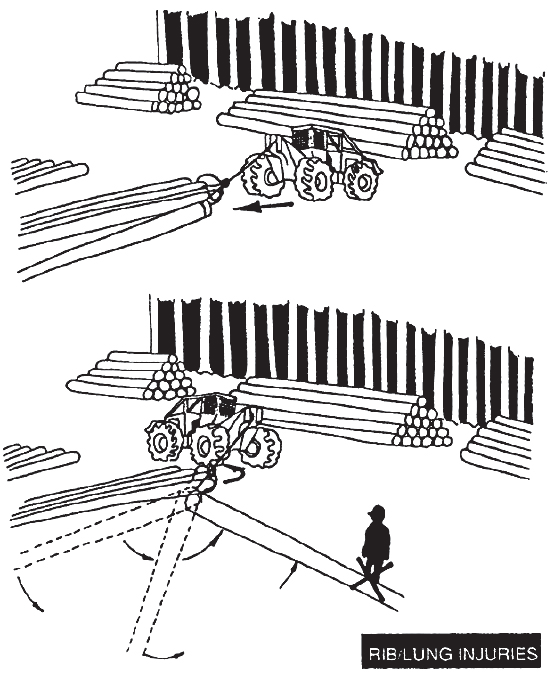 Investigation
The investigation determined that the:
skidder operator did not follow the signals given
skid size was too large and resulted in the machine turning to move away from the released drag.
WorkSafe New Zealand advice
Ensure signals are followed.
Drive directly forward until all chain strops are unhooked and free of the logs.
If for any reason the machine must turn to proceed from a released drag, the skid worker must be positioned clear of any log that may swing.
To which industries/sectors or matters will this information be relevant?

Published: July 2010. Updated August 2017.


While this bulletin has not been updated to reflect current work health and safety legislation (the Health and Safety at Work Act 2015 and regulations), it may still contain relevant information and practices to keep workers and others healthy and safe. Please read this guidance in conjunction with all relevant industry standards that apply to you as a PCBU. This guidance will be progressively reviewed and either updated, replaced with other guidance, or revoked.