Our new cohort of trainee health and safety inspectors recently had the opportunity to present to WelTec's building and construction apprentices at the Wellington campus.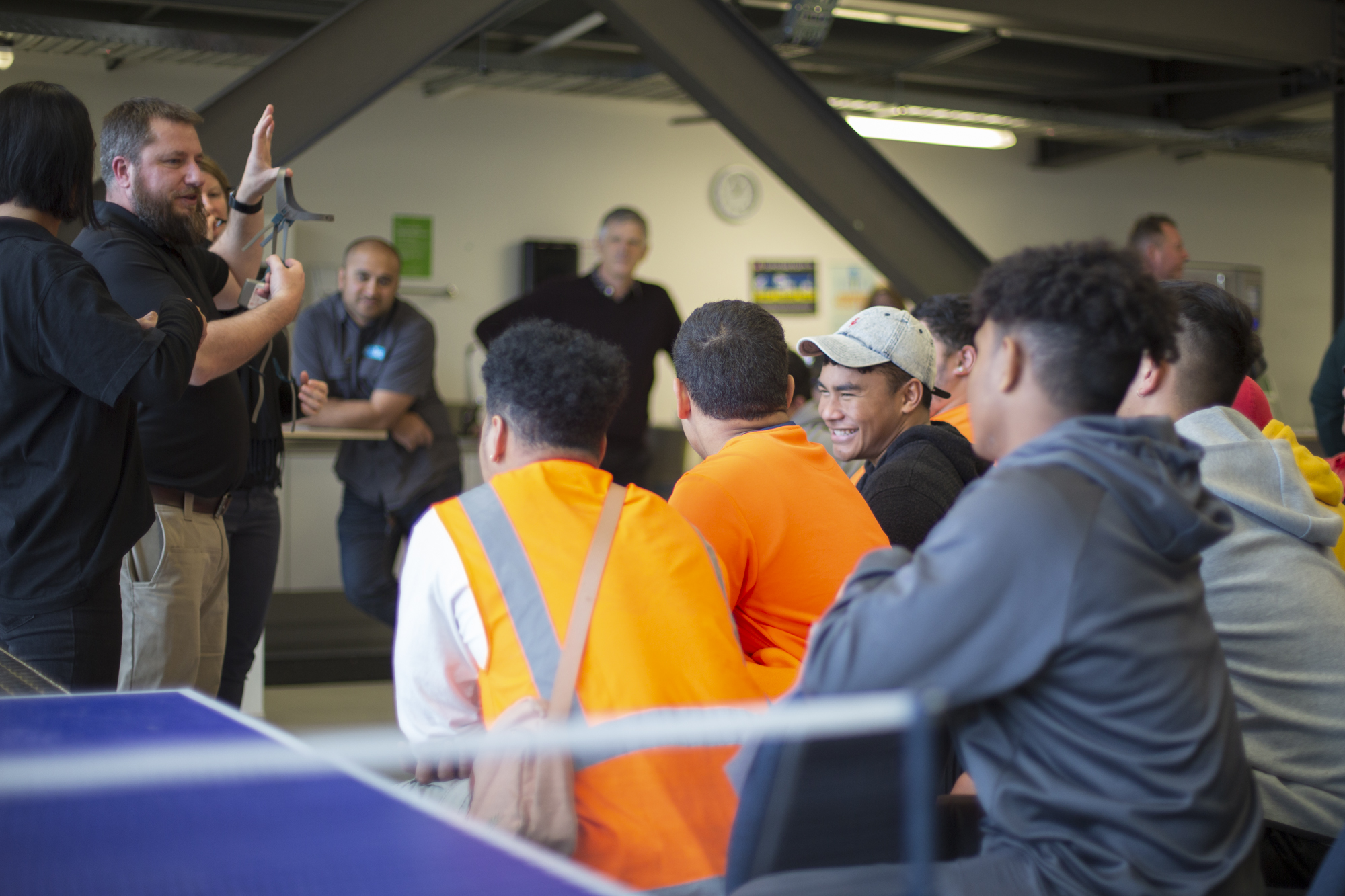 WelTec invited our trainee inspectors to visit the campus to deliver a range of toolbox talks about what our role is, what an assessment visit looks like, and what our current priority areas are.
"This is a great learning opportunity for both our new inspectors and WelTec's students," says Joe Hall, our Principal Technical Trainer from our Learning and Development team.
"It gives our inspectors an opportunity to engage with the next generation of builders and gives them some insight into the health and safety practices being taught to the builders studying the apprenticeships at WelTec."
Two visits to the WelTec Wellington campus have been added to our cohort training programme.
"Part of the cohort training programme is to take our inspectors onsite to engage with construction apprentices in a way that's similar to what an assessment visit might be like in a real workplace," says Joe. 
"Our goal from these visits is to facilitate positive relationships with industry, so if these tradies come across our inspectors in the future they know what to expect from us, and vice versa."
WelTec has been a fantastic host and even invited our inspectors onsite to observe the building projects they have underway to get a better understanding of the types of roles within the building sector.
The WelTec tutors took our inspectors through a number of stations they created specifically for our visit, which included the handling, use, storage and disposal of building chemicals and paints/sprays, working with scaffolding and ladders, and getting a feel for the types of hand tools used in the industry.
 "The new relationship between WelTec and WorkSafe is beneficial to all parties, but most importantly our students" says Nigel Phillipson, WelTec's Construction Programme Manager.
The workshops held over the two visits gave great exposure to our staff and student's with the new trainee inspectors, this opened up good dialogue and created a better awareness of the role/s that WorkSafe inspectors carried out, Nigel says.
Many of the students commented "we didn't know what WorkSafe inspectors did", but they do now.
"This new initiative was a huge success and we look forward to an ongoing relationship with WorkSafe to help to educate our students and staff in health and safety," says Nigel.