A 44-year-old logging truck driver was killed when he was crushed between his truck and a skidder.
Circumstances
The driver was unable to negotiate a bulldozed track with his loaded truck and called on a skidder to tow the unit up the slope onto firm ground.
The skidder operator was reversing his machine down the slope to attach a chain to the rig when it slipped out of reverse gear. He applied the brakes but they failed.
The skidder slipped back down the hill and crushed the logging truck driver against the bull-bars of his truck.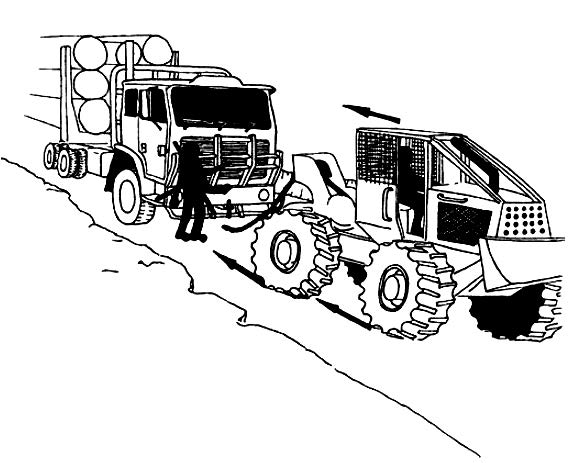 Investigation
The investigation determined that a mechanical failure in the skidder was a key contributing factor in this accident.
WorkSafe New Zealand advice
Never stand behind any vehicle being backed up. Mechanical failure and driver error are both risks to be aware of.

Published: October 2010. Updated August 2017.


While this bulletin has not been updated to reflect current work health and safety legislation (the Health and Safety at Work Act 2015 and regulations), it may still contain relevant information and practices to keep workers and others healthy and safe. Please read this guidance in conjunction with all relevant industry standards that apply to you as a PCBU. This guidance will be progressively reviewed and either updated, replaced with other guidance, or revoked.