It will take a concerted effort from everyone who can influence health and safety in our workplaces to improve our performance, especially during this year.
WorkSafe prepared this Statement of Performance Expectations during a time when all of New Zealand was impacted by the COVID-19 pandemic. WorkSafe was identified as an essential service, along with many other workplaces.
We will continue to be part of the all-of-government response to COVID-19. WorkSafe will provide guidance and information to support safe work at all Alert Levels. We will also continue to undertake proactive and reactive assessments with an enhanced focus on work-related health, and on workplaces' COVID-19 protections and processes. We will focus our regulatory and enforcement activities in sectors and industries where harm is most likely to occur.
WorkSafe commends everyone, and every workplace, that adapted and changed their ways of working during the Alert Levels. Changes were necessary to prevent the harm and the fatalities caused by the COVID-19 virus from escalating. We ask that you don't stop there. It is necessary to continue to adapt and change; to address the new, critical risks presented by COVID-19, and to improve health and safety for all workers in all New Zealand workplaces.
WorkSafe leads a range of work within New Zealand's health and safety system to support workplaces to embed the health and safety systems, and the culture necessary to ensure that everyone who goes to work comes home safely and well.
We are seeing the improvements we achieved after the Pike River tragedy starting to stall. Our rate of serious injury has risen for the past two years and our "week away from work" injuries have stayed the same, or risen, since 2011. We want, and we need, to see injury rates fall. We need to protect our workers – for their sake – and the sake of their family, whānau, friends and community.
It is imperative that we continue driving the implementation of the Government's 'Health and Safety at Work Strategy 2018-2028' to reduce harm, but this is not a challenge that WorkSafe and other regulators can meet alone. It requires significant behaviour change across our workplaces. WorkSafe is committed to building and supporting enduring and effective partnerships to enable sectors and industries, from directors to workplace health and safety representatives, to take ownership and lead a culture change at work.
We know from a recent survey that around one in five workplaces in New Zealand has a mature safety culture. We want to grow that number and motivate change in those that are locked into the old 'legal obligation' mind-set. It is more than a legal obligation to protect workers from dying at work and from injuring themselves; it is a moral obligation.
WorkSafe is unable to visit every employer and every business in New Zealand; to help them put good health and safety systems in place, or to audit their performance. We need to target our work on initiatives, projects and activities where they are likely to have the greatest impact. To support our work, every employer and business must understand and accept that it is their responsibility to identify, and mitigate or manage health and safety risk in their workplace. Every work-related health exposure and consequential illness is their responsibility, as is every serious injury suffered on their premises and every workplace death.
We expect that over this performance year, as we prioritise our COVID-19 response, WorkSafe will be required to re-prioritise and re-phase current and planned initiatives and projects, and our approach to our core regulatory activities. Regardless, we will continue to deliver on the Government's 'Health and Safety at Work Strategy 2018-2020' by developing innovative ways of supporting the health and safety system with a focus on harm reduction and work-related health. To do this, WorkSafe will continue on our journey to become a modern, intelligence-led regulator with the people, data and information, and ICT systems and infrastructure that will enable us to make a measurable difference.
WorkSafe partners with workers, worker representatives and unions including the New Zealand Council of Trade Unions – Te Kauae Kaimahi. Individual employers, businesses, and industry and sector bodies, along with Business New Zealand are important stakeholders. WorkSafe will utilise a Kauapapa Māori approach, working with the Māori health and safety community to support services to empower workers, whānau and Māori communities to co-design and deliver their own harm reduction programmes. We are also excited by the opportunity that our newly formed Pacific Peoples Responsiveness Advisory Group brings and the contribution it can make to our Puataunofo programme and work with Pacific Peoples.
The full impact of COVID-19 on our organisation and our work is not yet clear. We do know that it has already changed our ways of working, our workplaces and the focus of our work over the coming year. There is more change to come as we better understand the impacts of the pandemic – globally, nationally, economically and socially.
WorkSafe, along with all New Zealand workers, employers and businesses will be working in a time of uncertainty and constant change this year. We are committed to working with professionalism, and consistently with our values of integrity, courage and responsibility, through unprecedented times.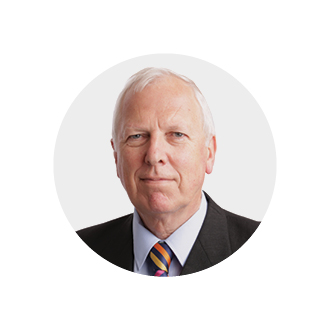 Ross Wilson
Chair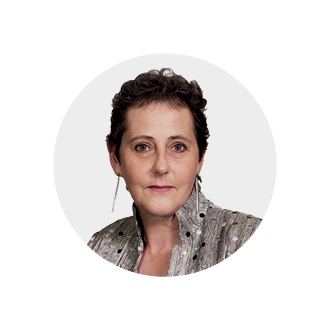 Paula Rose
QSO, Deputy Chair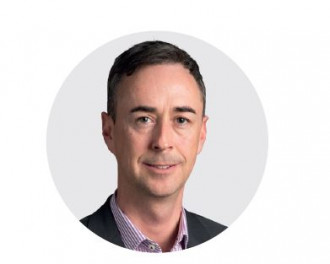 Phil Parkes
Chief Executive