WorkSafe New Zealand will be the first public sector agency to participate in the "Future Directors in the State Sector" programme starting early next year, the Chair of the WorkSafe Board, Professor Gregor Coster, said today.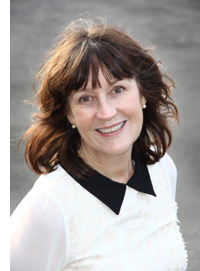 Ruth Smithers, an Executive from New Plymouth with a background in health and social services, will be mentored by a WorkSafe Board member and will participate in all Board meetings as an observer and contributor to discussions.
As the title denotes, the "Future Director" will not be a member of the Board and will have no voting rights. She will be invited to attend all Board meetings for twelve months and potentially some Board Committee meetings.
"My Board sees the 'Future Directors' programme as an excellent way for aspiring Directors to interact at the governance level in a safe environment.
"WorkSafe is proud to be leading the way in being the first State Sector agency to sign up a participant in the new programme. We see it as a training opportunity giving participants confidence to apply for directorships in the wider private or public sectors in future", said Professor Coster.
Further information on Ruth Smithers:
General Manager of Business Development and Corporate Services with Tui Ora Limited. Tui Ora is the largest NGO in Taranaki, providing community-based health and social services, including a contract with the Taranaki DHB for all Maori Health Services.
Director/Consultant RubyRed Limited, providing advisory and project management services
Director of LeapFrog Group Ltd, a general consultancy providing services to business enterprises and Director of Sirocco Windsurfer Limited, Oakura, a fibreglass manufacturing business.
Previous positions have included being a Senior Portfolio Manager with the Taranaki DHB.
MBA (Distinction), Massey University
Registered General and Obstetric Nurse