A tree faller was injured when he was struck by a falling leader.
Circumstances
The leader was damaged and it fell, pinning the faller by the legs. The faller reached over to grab his idling chainsaw to cut himself out and accidentally activated the throttle as he dragged the chainsaw towards him.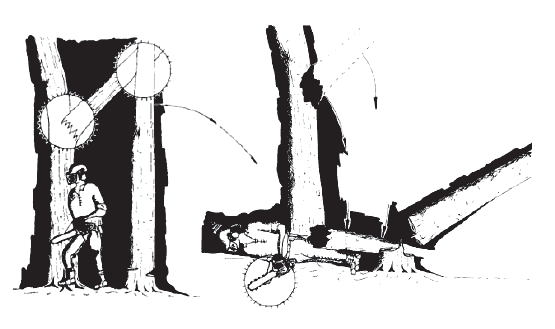 Investigation
The tree being felled dislodged the leader, which in turn fell on to the tree faller. He lacerated his arm with the chainsaw while trying to cut himself free.
WorkSafe New Zealand advice
Ensure that all overhead hazards created as a result of tree felling operations are identified, isolated and eliminated prior to conducting work in that area.

Published: October 2010. Updated August 2017.


While this bulletin has not been updated to reflect current work health and safety legislation (the Health and Safety at Work Act 2015 and regulations), it may still contain relevant information and practices to keep workers and others healthy and safe. Please read this guidance in conjunction with all relevant industry standards that apply to you as a PCBU. This guidance will be progressively reviewed and either updated, replaced with other guidance, or revoked.