Smoky atmospheres are unacceptable in any part of Dunedin's Mercy Hospital site – including the operating theatres.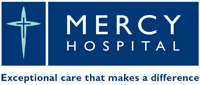 For generations, surgeons and theatre staff using electrically-induced heat, such as diathermy, and more recently, lasers, in surgical procedures had no choice but to breathe in the smoke – or 'electrosurgical plume' –  produced by burning tissue.
"Diathermy has been available since the 1930s," says Richard Ward, Theatre Manager for the private not-for-profit hospital, which includes eight theatres and 41 inpatient beds. "The hazard is inhaling smoke from carbonised tissue."
In the past, it was thought the plume was sterile but it is now known to contain potentially toxic compounds such as cellular material, viruses and bacteria. The effects of breathing this in can range from headaches and nausea to respiratory and skin conditions
Research suggests that inhaling carbonisation of one gram of tissue is equal to smoking between three and six cigarettes within 15 minutes. It has also shown that during such procedures, particle concentrations in the theatre increase from about 60,000 particles per cubic foot to around one million. It takes about 20 minutes after the procedure has finished for concentrations to return to baseline levels.
However, with increased awareness that the plume is a health hazard, Mercy Hospital management have led the way in plume-free operating environments.
In 2011, Mercy Hospital invested in plume evacuation equipment which was, supported by 'mission critical' education, training and support for staff, ongoing auditing and maintenance programmes.
It was one of the first New Zealand hospitals to adopt the technology and is the first to have an Electrosurgical Plume Evacuation Policy and comprehensive plume risk management programme.
Miriam Vollweiler, Mercy Hospital's Occupational Health / Infection Prevention & Control Nurse, said the issue was a significant concern in terms of theatre staff's work-related health.
"Recognition that the plume is hazardous has been one of the key things," said Miriam. "In recent years, technical solutions to the plume have also been developed, most importantly diathermy handpieces with inbuilt suction tubes to remove the plume at source. That was a huge advance and we installed plume evacuation machinery in all our operating theatres in 2011."
Richards says that as well as setting a plume-free policy, it is essential to support that with compliance audits, feedback and ongoing education.
"Along with the recognition of the hazard and the equipment that can control smoke plume, the critical part is training surgeons to work differently."
"One of our first steps was to circulate the new policy to give surgeons the opportunity to have their say – there was very little response so we took that as acceptance."
"We provided training for surgeons and theatre staff on how to use the equipment. Initially, we also had representatives from the equipment manufacturer in theatre to provide guidance. All this was necessary – as surgeons learnt to use a new technology in addition to the surgery they were undertaking."
Orthopaedic surgeon Dr Bruce Hodgson said the effects of being exposed to the plume were "absolutely dreadful" and the equipment had made a huge improvement to the theatre environment.
Miriam said: "Initially some surgeons did not feel it was necessary but we put it to people that cigarette smoking wasn't allowed anywhere on site and would they allow people to smoke in their homes? Encouraging people to look at it that way, combined with the support provided and having a plume evacuation policy in place, has supported a complete change in culture." 
"We do annual audits of the use of the plume evacuation machinery compliance, as well as maintenance, and have had full compliance since 2015."
Mercy receives inquiries from other hospitals, asking about educational materials and skills in gaining surgeon compliance, and has presented forums to share their learnings.
"Plume evacuation equipment is not a one-off purchase and it adds to your costs," said Richard. "The price of consumables are higher, for instance, a diathermic pen with a suction piece is more expensive than one without."
"You need to budget and look at maintenance and replacement costs."
"The important thing is the benefits to our people. Once surgeons start working in a theatre that doesn't have plume, they recognise how much better it is."
"Mercy Hospital won the Occupational Health category at the 2014 NZ Workplace Health & Safety Awards for this initiative."