We are operating at reduced capacity due to COVID-19 Alert Level Three restrictions. Please only call our 0800 number if someone is at serious risk of harm or has been seriously injured, become seriously ill, or died as a result of work.
For other notifications please complete our online forms at Notify WorkSafe.
The performance framework below provides an overview of some of the ways we measure progress across the health and safety system, and measure the success of our own activities over the course of a year. It draws from the system targets, goals and measures set out in WorkSafe's Statement of Intent 2018/19–2021/22.

In 2020/2021, WorkSafe will develop a new statement of intent for the years 2021/2022-2024/2025. In doing so, we will work with MBIE (and other key partners and stakeholders) to refresh our system targets and impact measures. We will improve our ability to meaningfully measure system change over time and performance on an annual basis. This process will see our targets and measures evolve, and help us better understand if WorkSafe is making a measureable difference.
WorkSafe's Performance Framework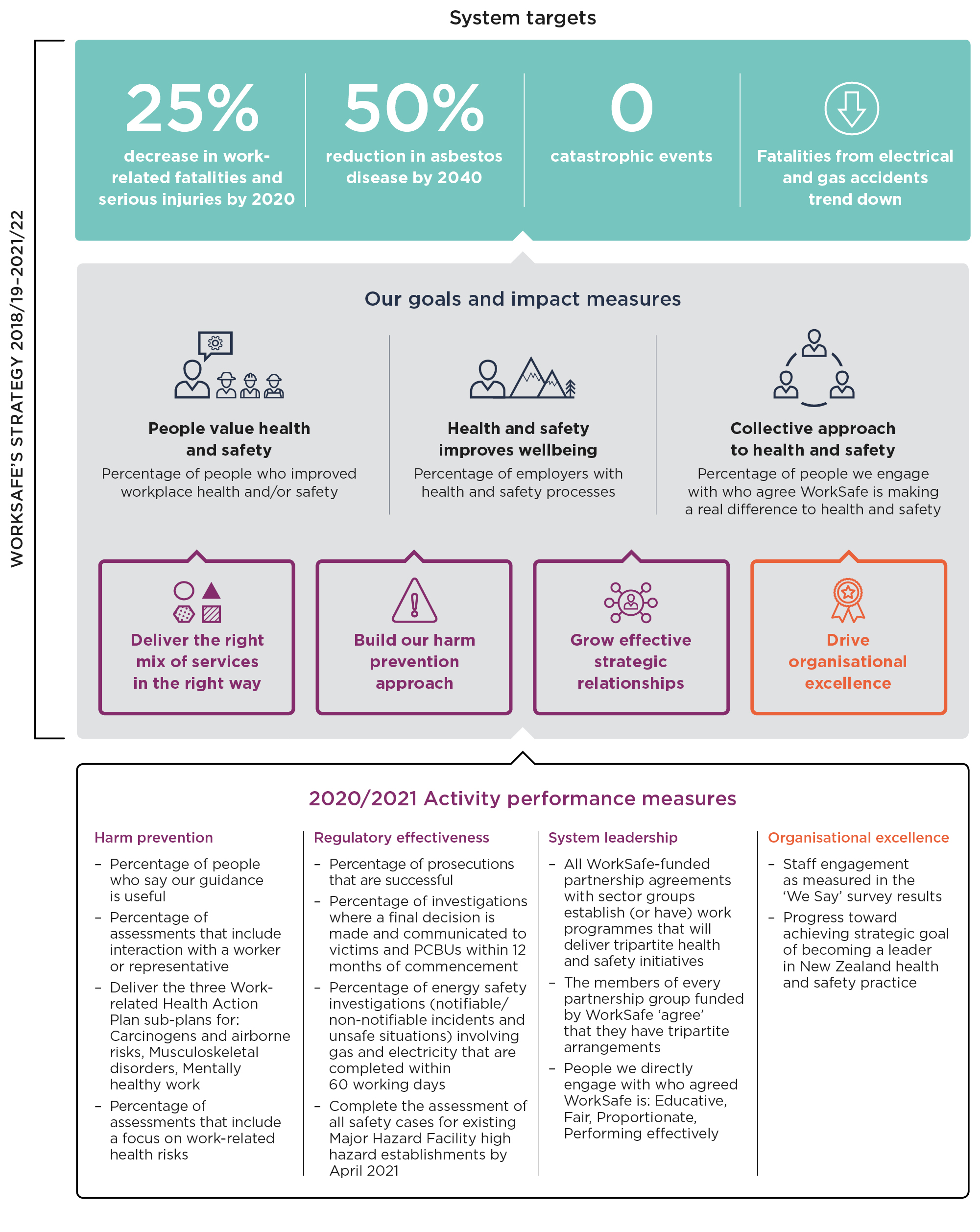 WorkSafe's Performance Framework